Today I want to show you what I've been working on the last 2 months.  On Monday I will share a post I wrote that goes into detail about why I made them and the process I went through from beginning until now.  So please come back for that!
But first, here are the printable invitations I have created and am selling in my shop.  They feature watercolored animals and designs which give it a custom, high-end look without the custom, high-end price!  To start with I have 6 different themes with 2 of those having a blue/pink color option.  I used my animal ornaments as my initial inspiration so they can coordinate. The thought is that you can use the printables to host your baby shower and also give a coordinating ornament as a personalized gift to remember the day.
And to make it even easier on you when hosting the shower I made additional items that match.  First, there are thank you notes which could also be given to the mom-to-be so she can send them out after the shower.  Second, there is also a shower activity called "Wishes for Baby" where each guest fills out the form to share their hopes and wishes for the little baby.  I thought it was such a sweet keepsake for the family to look back on in the coming years.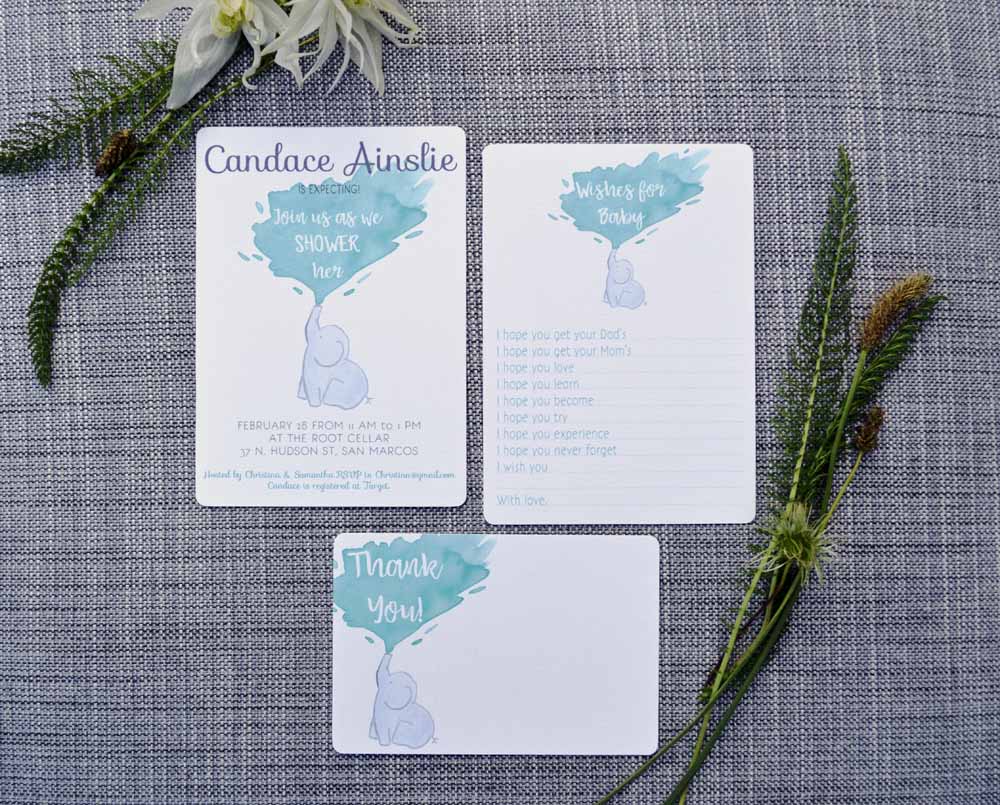 The great thing about being digital downloads is that YOU have control.  You can print them from your own home printer or go to a local copy shop/printer or even use an online printer.  You can get the look just the way you want it at a price you can afford.  Online printers that offer custom invitations cost around $3 per invitation which would add up very quickly.  With these you can print out as many as you need!!  I printed these on watercolor paper that I got on sale.  It was spiral bound but I just cut it out and used it since it was A4 size (the normal printing size in the UK).  The pictures really don't do them justice, they look and feel so nice.  The weight of the paper and the texture really makes them look expensive and professional.
And to celebrate their new release I am putting them all on sale for 25% off until the end of August.  No need for a coupon code, I changed the prices in my shop!  So, please think of me the next time you need to host a shower/party.  Hopefully in the future I can make even more options.  Let me know if you have any requests.