Ok, confession time.  Here is the real reason I'm having a third child.  It's so I can buy one of these pretty necklaces!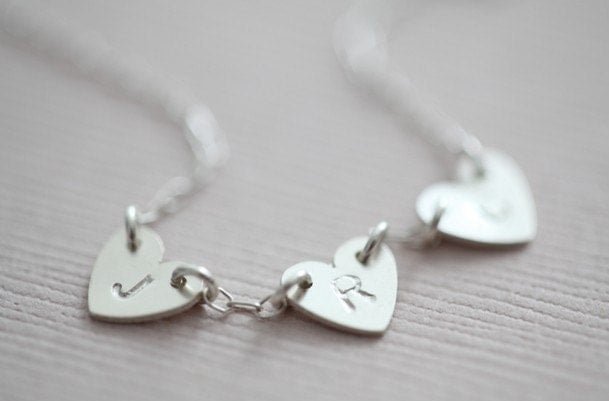 We gave one to a friend at Christmas and I loved it so much I wanted to get one for myself.  I could've had one made with two hearts but I really like the symmetry with the three.  The hearts are so tiny and delicate but still give a lovely reminder of the ones you love.  And you can have it customized for however many hearts you want on it.  Now my main problem is with whatever we end up naming this baby.  If I put the kids in order of birth I have a J and an A so far…so it makes it very likely that what we choose for the next one could end up making a word.  So, do I potentially wear JAB, JAM, JAN, JAR, JAW, or JAY around my neck?  Do I wear the kids out of order? Or do I make sure to name the child something that won't make a word.  Hmm….there's much to think about.  Ok, kidding of course, but it'll be interesting to see what happens.  I look forward to making my order.  Also, because that'll mean we've finally met this little one since we are not finding out the gender, and therefore can't know the name ahead of time.  It's hard enough to make sure that one child's initials don't spell anything weird let alone worrying about if all the kids initials together spell anything.  Who knew?
But back to the beautiful shop of Mon Cadeau!  I have been a big fan for a long time.  I go back and forth about whether I favor big chunky jewelry or small minimal pieces.  But as most of the people who know me are aware, I end up wearing nothing most of the time because I am too busy getting others ready for the day to worry about myself.  I think having some of these lovely little pieces though would help inspire me to put something on though.  And they would go with anything.
Here are a few of my favorites.  You can click on any of the pictures to go straight to the listing.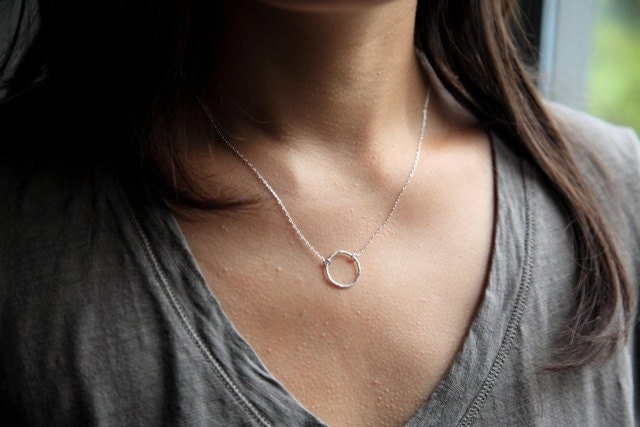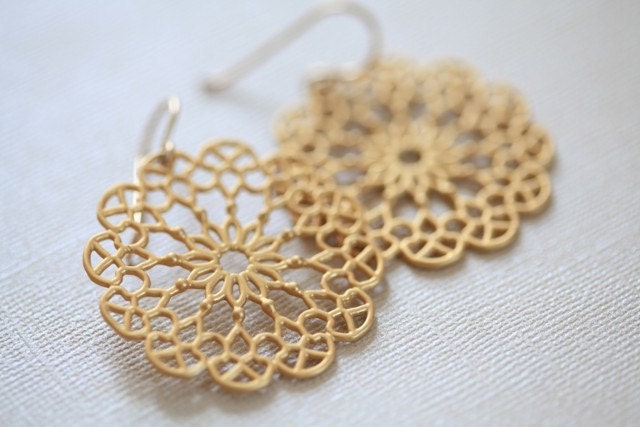 The set above is a gift package for all your bridesmaids!  Great idea!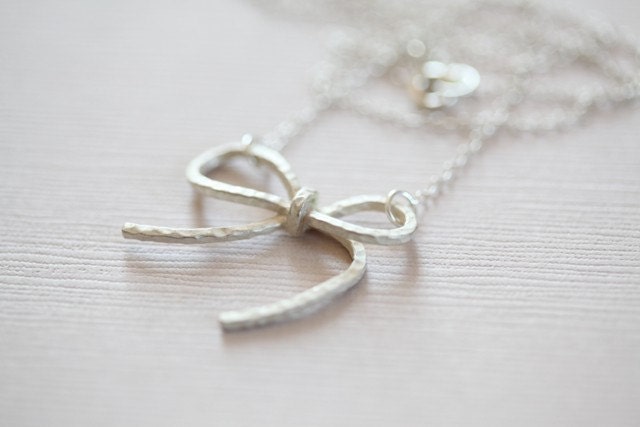 This bow necklace is one I bought for my sister last year.  I don't currently see it in the shop.  I wish I had gotten one for myself too!  Maybe it'll come back soon.
Oh, and as far as the necklaces being the reason for us having a third child….well, I'm kidding….or am I?!