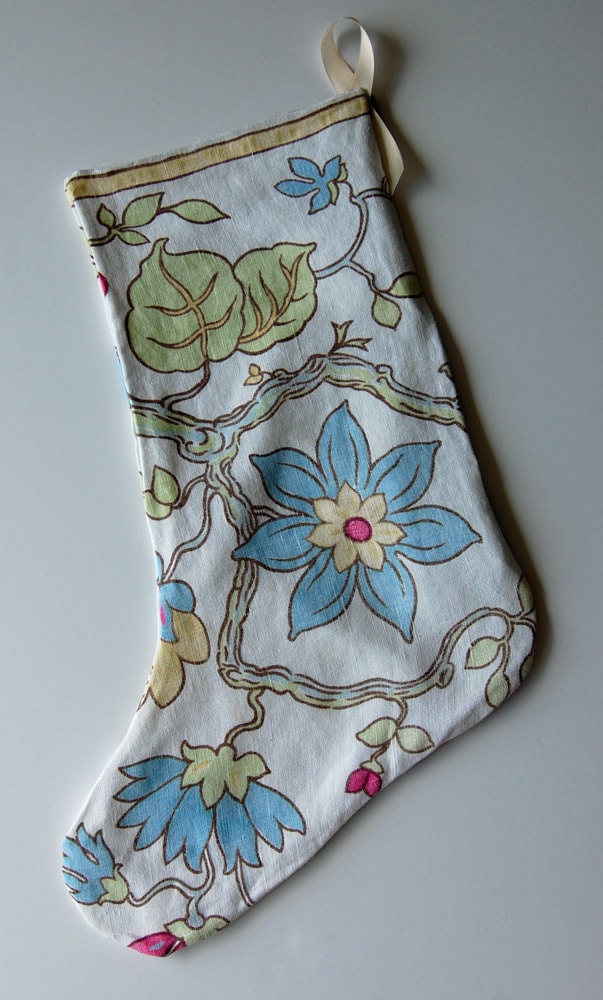 Ok, I know what you are saying…"It isn't even Halloween yet!"  And I totally agree with that sentiment.  But since these items really only sell for a short period of time I figure the longer people have to see them, the better chance I have of selling them.  And I thought I'd let you guys, my friends, have a look at them before they get snatched up.  All of the pictures in this post are links to the item in the shop.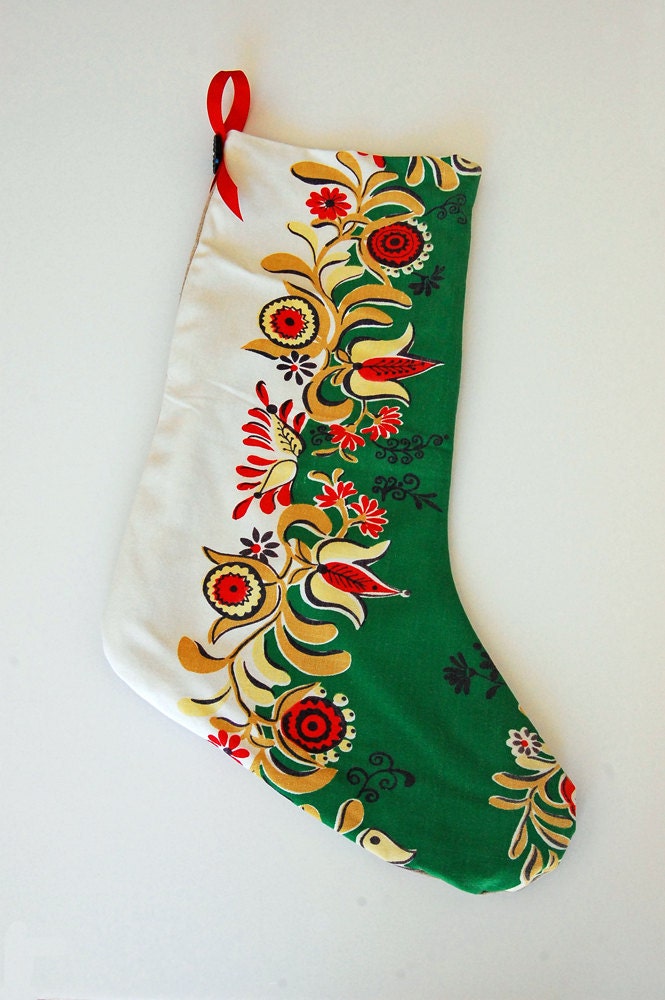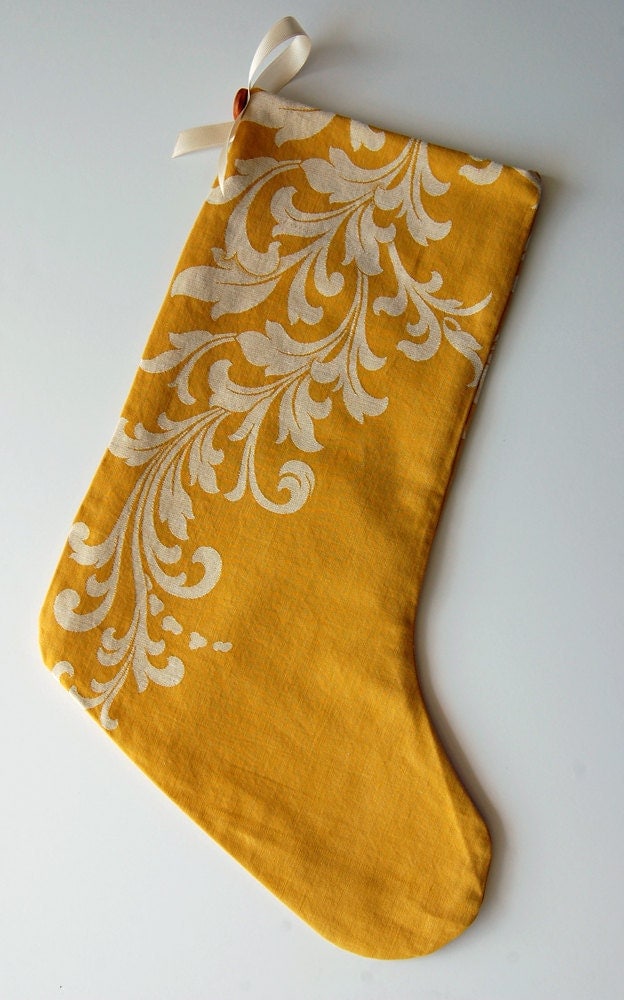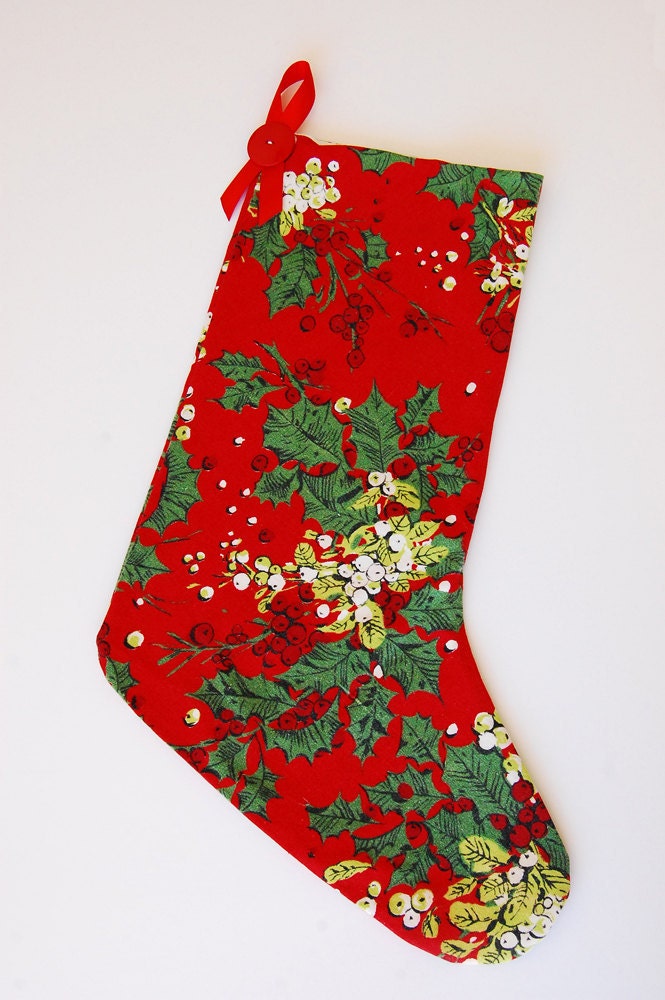 I have filled my shop with Christmas-y goodness.  I have 5 different styles of stockings that are all made from vintage tablecloths.  I love to think of all the happy times these tablecloths were used.  Think of all the family gatherings that happened with them.  Where were they?  What conversations were had over them?
There are different quantities of the stockings depending on how much I was able to use from the tablecloths.  All of the quantities available are in the shop.  They are the only ones like them in the world, so once they are gone, they're gone. They would of course be a great way to add charm to your holiday decor or they would be awesome as gifts for friends.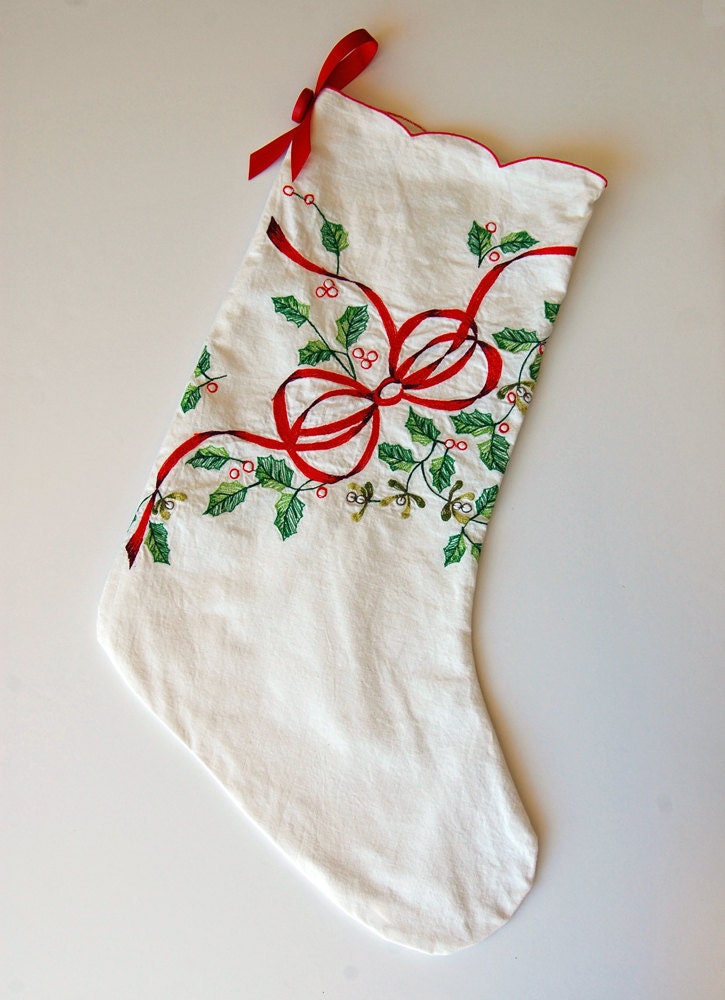 I also brought back my popular Baby's First Christmas ornaments.  I've been showing you previews of the bodies and tails as I made them but they are now ready for purchase.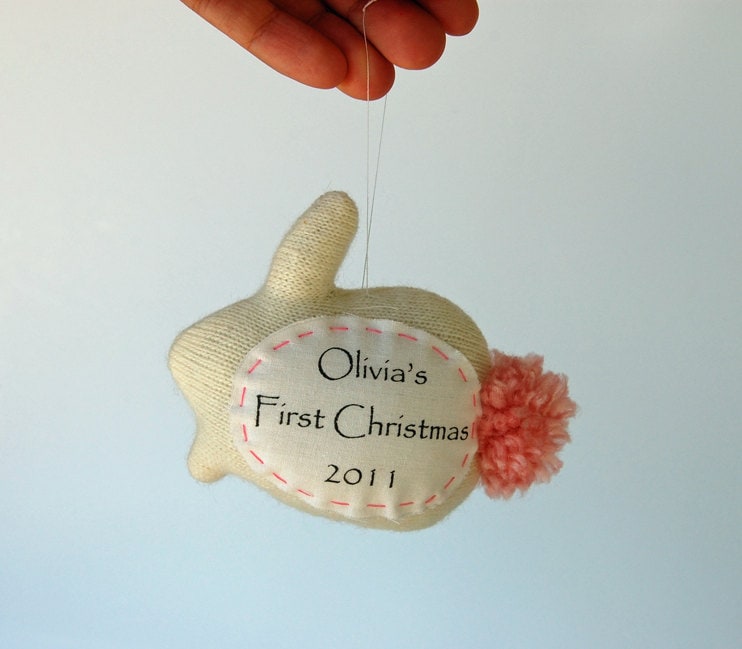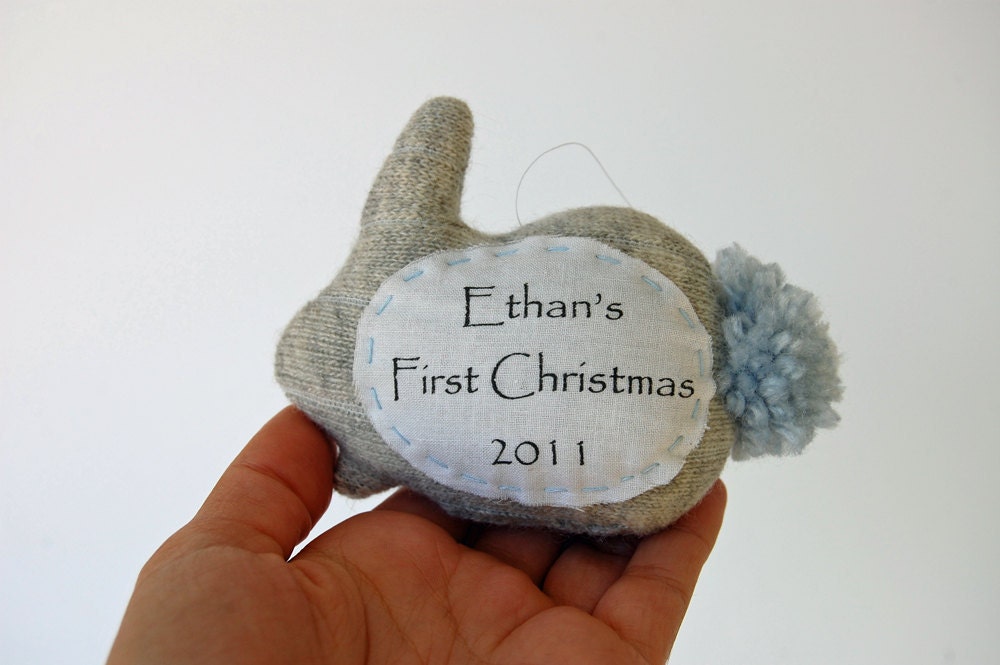 New this year is an ormanent for the newlyweds in your life.  Of course, this ornament could be personalized with anything really.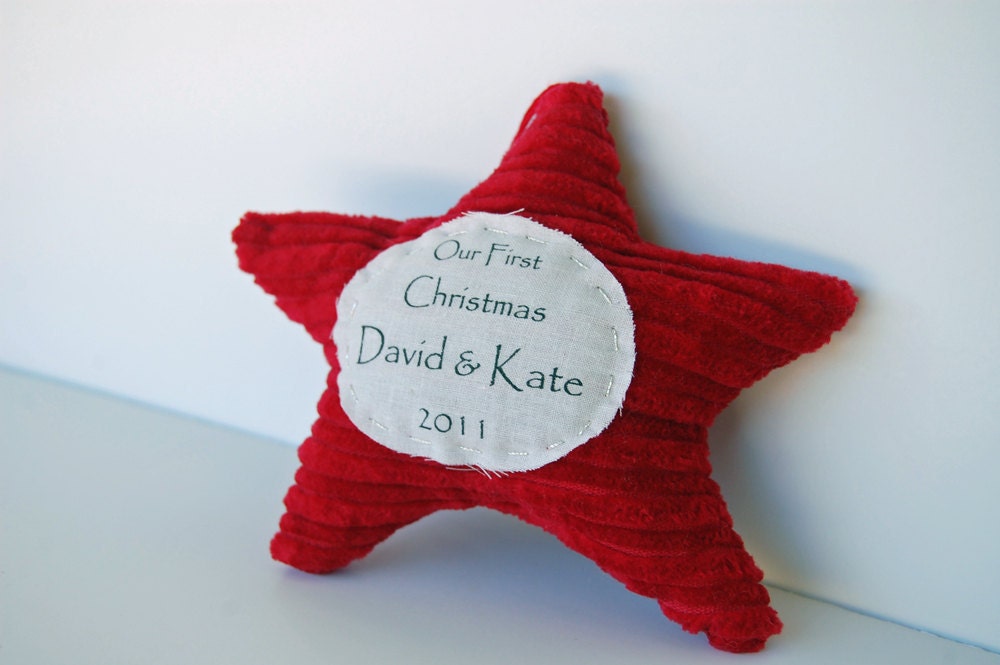 I still need to make one last ornament option and will hopefully get it out very soon.
I will also start rolling out all of the sock animals I have been hoarding next week.  Including a new one that is 5 FEET LONG!